Exclude unavailable variants to reduce product usage
Why should I exclude unavailable variants?
We calculate your plan based on the number of products in your store. In case you enable the Show variants as products feature, the total number of variants in your store is used regardless of which product options you select.
This means that if you exclude unavailable variants, you will reduce product usage, which could also reduce the plan price.
How to exclude unavailable variants?
From the admin dashboard, navigate to Setting -> Search Index.

Scroll down to the Index section.

Turn on the 'Hide unavailable variants' setting.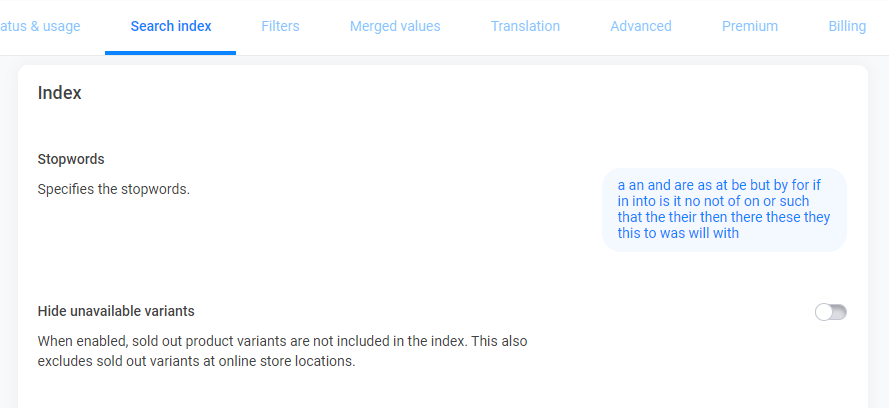 Click on the sync button to sync the products. Wait until the sync process is done and check the store to see the changes.