Sobooster is a powerful app for Shopify and BigCommerce that enhances your online store's product filtering and search capabilities. Here's how to efficiently manage your filter tree in Sobooster:
Open the filter groups menu
Log in to your Shopify or BigCommerce account and go to the Apps section.
Click on the Sobooster app to open it.
On the Sobooster dashboard, click on the "Filters" tab.
You will see a list of all the filter groups that you have created. The filter group allows you to organize your filters into categories and subcategories.
Manage filter groups
Change status
You can enable or disable a filter group by toggling the its status in the Status column.
Mark as favorite
To mark a filter group as favorite, click on the heart icon in the Status column.
The Default filter group is immutable, and its status cannot be modified or deleted. It is automatically displayed on Collection and Search results pages in the absence of any filter groups that match the collection or search pages.
Edit filter group's properties
You can rename the filter group and update the collections to which the filter group should serve.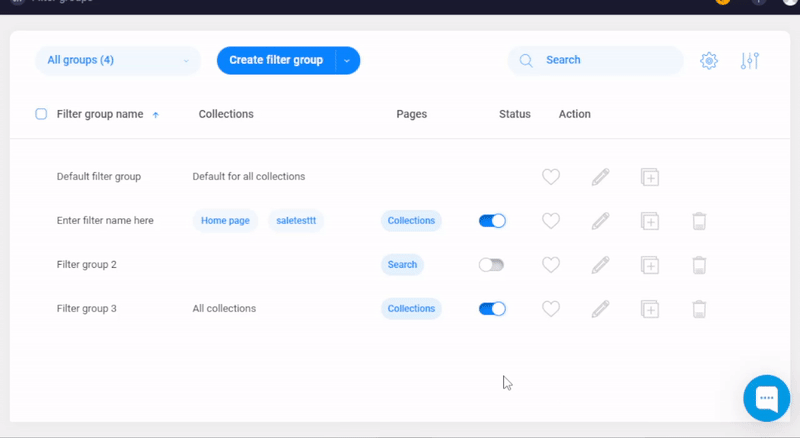 View filter groups
Click All Groups. Choose a predefined view profile such as All groups, Active filters groups, Inactive filter groups, and My favorite groups