Remove app code after uninstallation automatically
We always recommend merchants to duplicate the original theme for backup. Our app only works on the theme you set up and doesn't affect other themes in your store. You can always re-publish the theme without our app code.
In case you haven't duplicated the original theme yet, please use Revert theme to remove our code from your theme before app uninstallation.
If you uninstall our app before reverting the theme, please follow these step-by-step guides.
Re-install our app at https://apps.shopify.com/ultimate-search-and-filter-1

It will reindex your store and ask you to set up the widget in your theme. Click on Next after the indexing process is done.

Select the old theme with our app code left.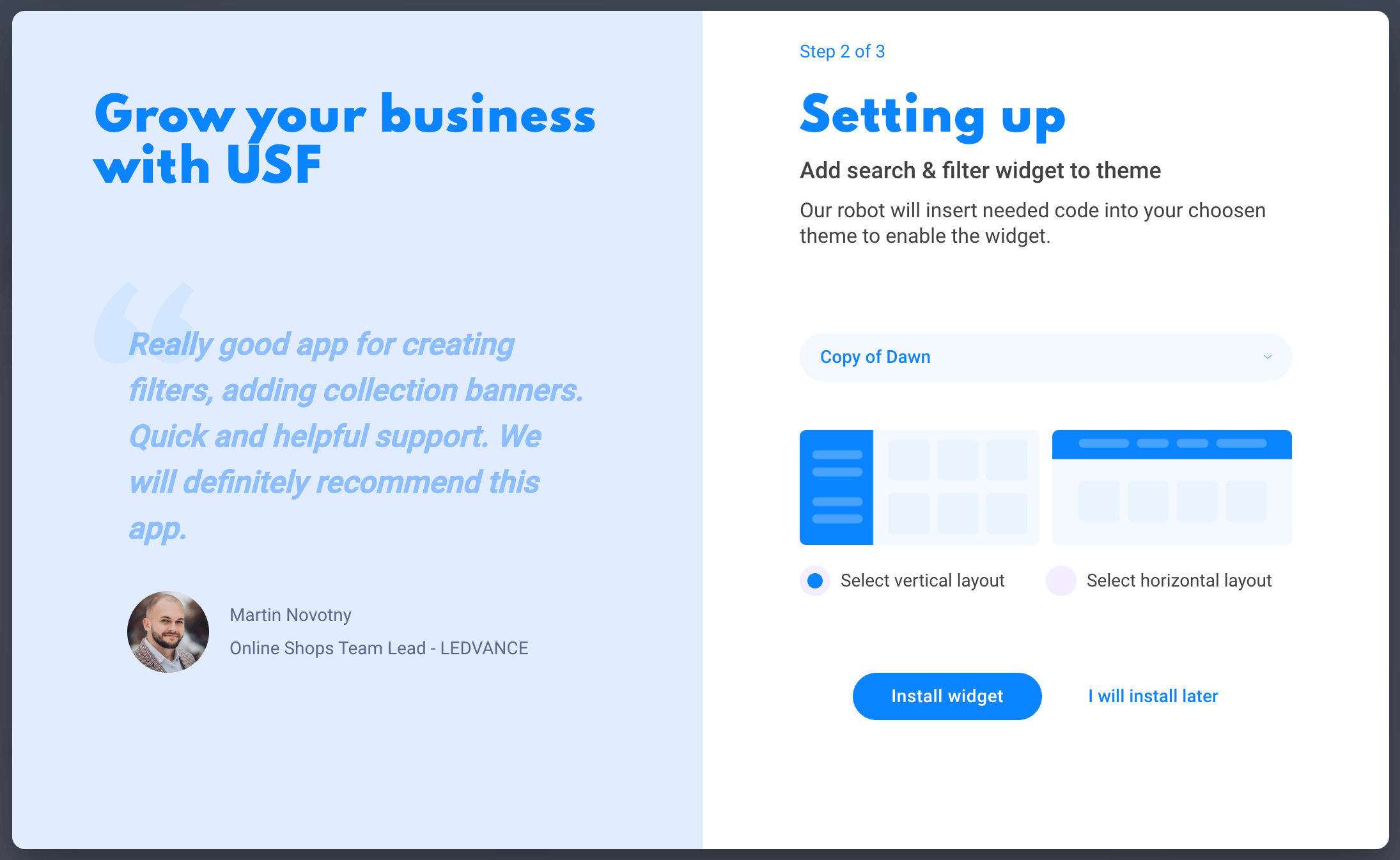 Choose the Vertical layout or Horizontal layout. Our system needs to update this theme so the robot can remove the theme code.

Follow the step in the Revert theme guide to remove our app code.

After the theme is reverted, you can uninstall our app.