Revert theme's changes automatically
We always recommend that merchants to duplicate the original theme for backup. Our app only works on the theme you set up and doesn't affect other themes in your store. You can always re-publish the theme without our app code.
If you want to remove our app code from a theme, please follow these step-by-step guides.
In our dashboard, navigate to Theme Setup

Click on 'I want to revert a theme'.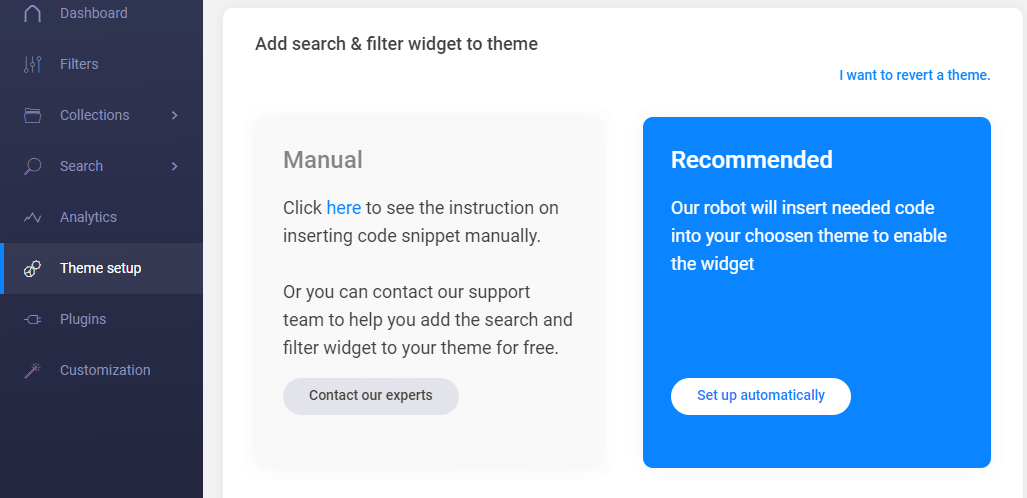 Select Automatic uninstallation. Our robot will remove the inserted code and files from your chosen theme to disable the widget. This can't be undone, and you will lose all your customized widget code and CSS.

Click on I got it, revert my theme.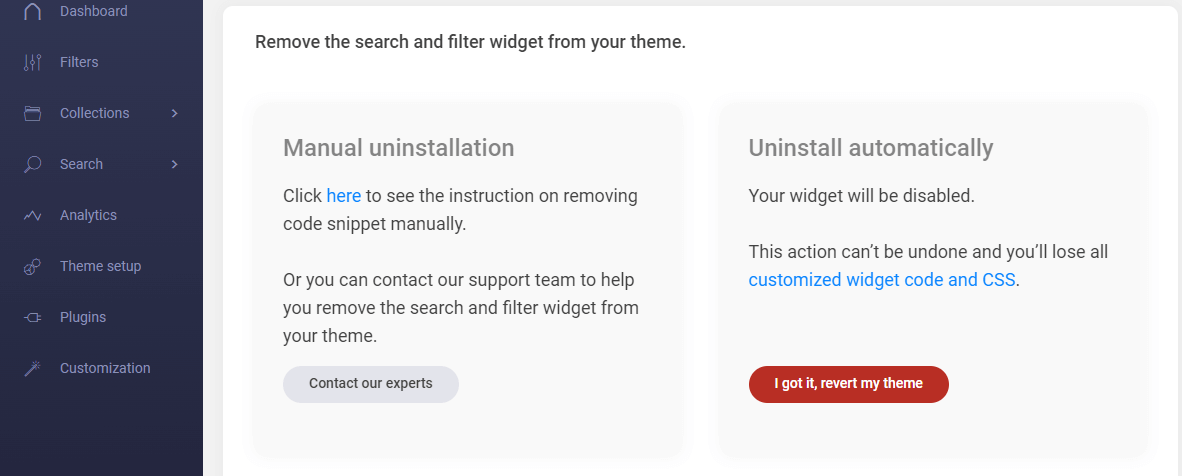 Select a theme to remove our app code.

Click on the Revert button. Wait a few seconds for the robot to remove the app code and check the theme preview to ensure the widget is removed.