The Sobooster Search & Filter app will automatically detect all the themes in your store and allow you to select a theme to implement the search and product filter features. As mentioned earlier, we recommend duplicating your theme before adding the widget to your live store. This will enable you to test the widget without affecting your live site.
To duplicate your live (or original) theme, please follow these steps:
From your Shopify admin, go to Online Store > Themes.
Click on Actions > Duplicate for the theme you want to duplicate.
The duplicate theme will appear on the Themes page with the name "Copy Of" followed by the name of the theme you duplicated.
You can then click on Actions > Rename the theme to give it a desired name.
1. Add search and filter widget to theme
Once the app is installed in the store, it will automatically index all the product data and import them to our servers for faster performance.
Click on the button "Next" to proceed.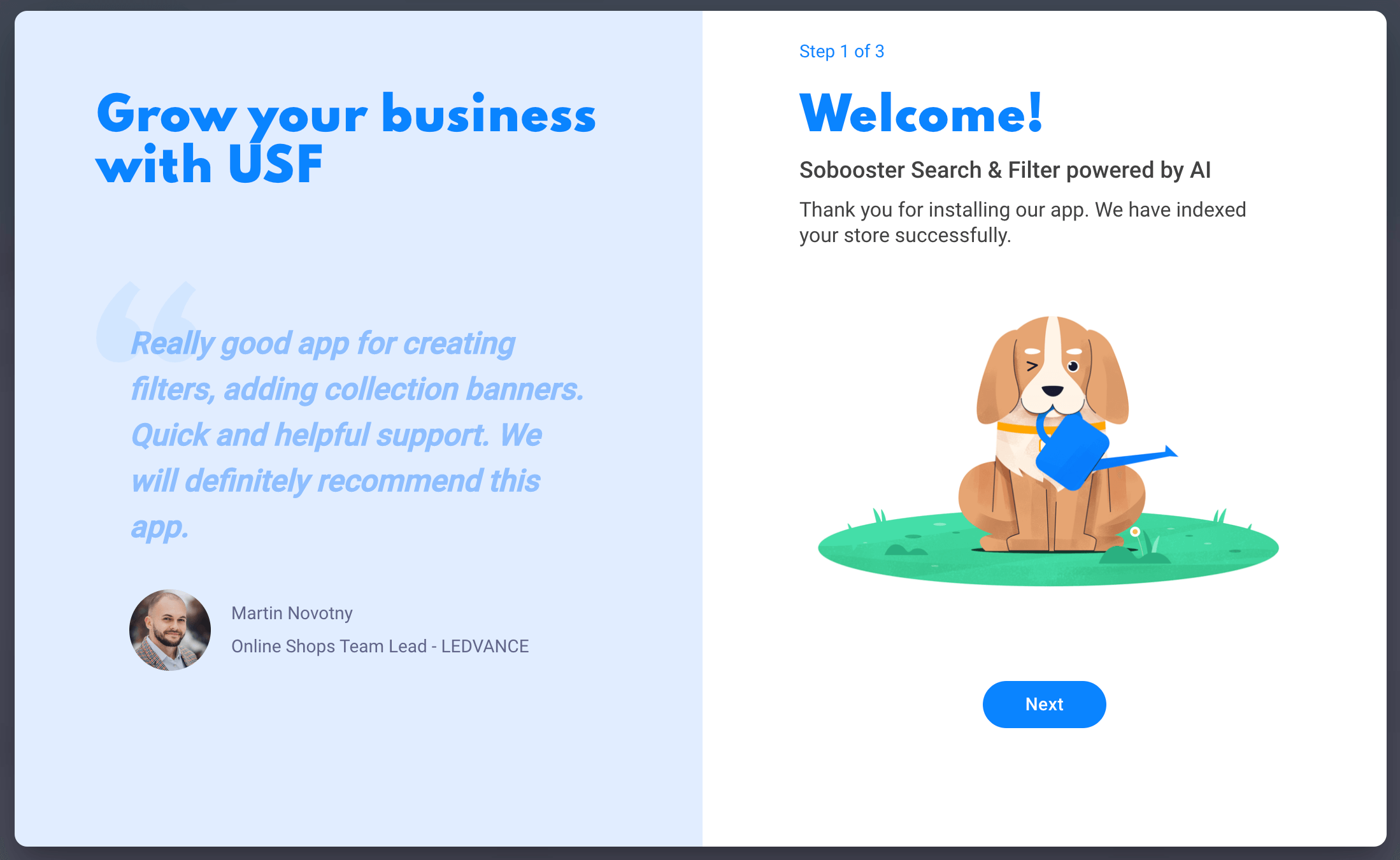 2. Select a theme to implement the widget.
Select one of your themes to set up the app features. Our robot will insert the support code into your chosen theme to enable the widget.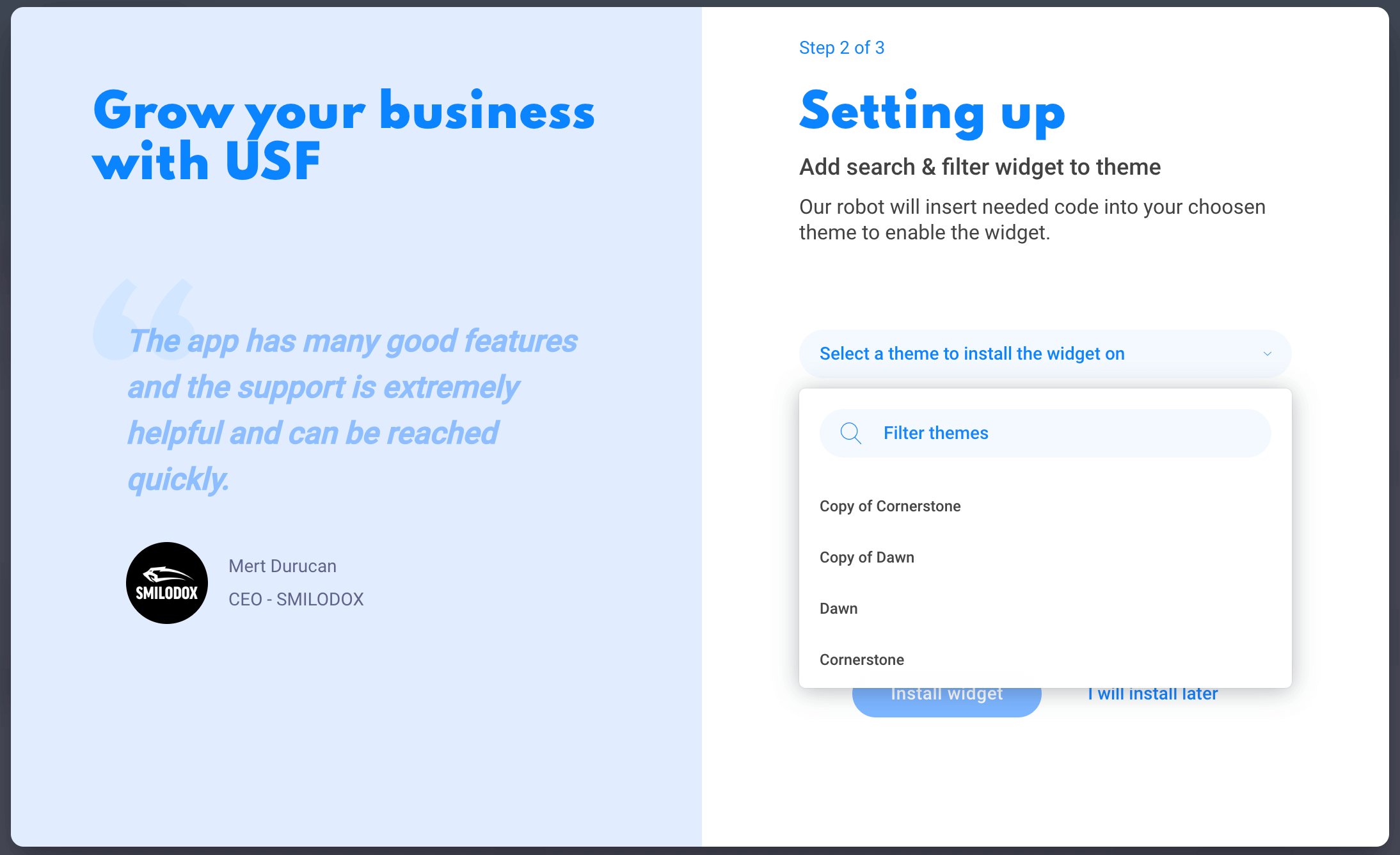 3. Choose the filtered navigation layout for your store
Our Product Filtering offers two display styles: Vertical sidebar and Horizontal toolbar. You can select the option that best matches your store's design. Don't worry, you can always change the filter layout later in the Settings.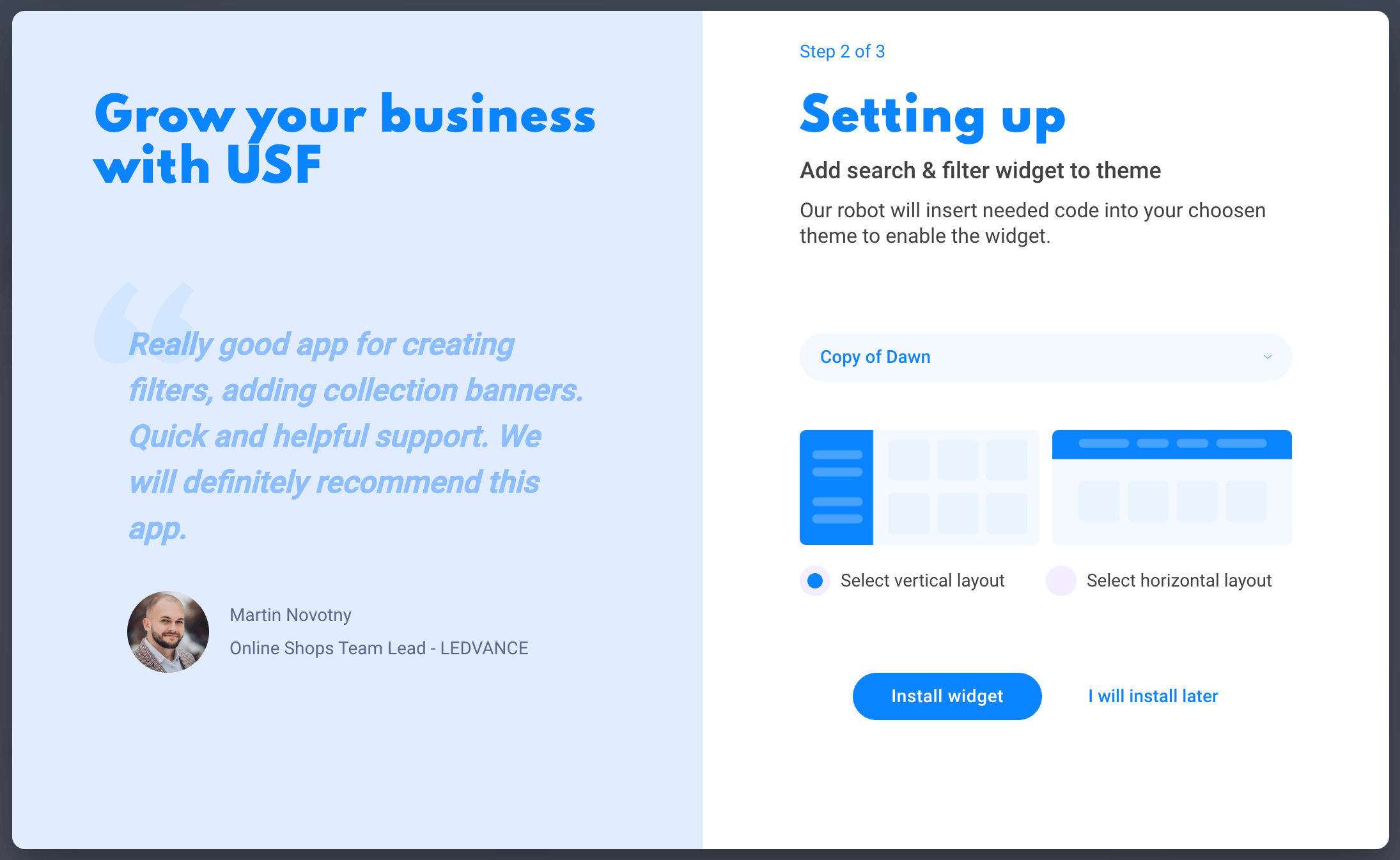 4. Complete the setup process
The search and filter widget has been added to your selected theme. Click "Preview" to check the layout and basic search function on your search page.
If your theme is on our supported theme list, the app will maintain the layout of your current theme. Otherwise, a default layout will be applied to your store. Contact us if you need any updates to your layout.
5. Access the Sobooster Search & Filter admin dashboard
Upon enabling the widget, you can immediately access the Sobooster Search & Filter admin dashboard to create filter groups, apply smart merchandising, add search synonyms, and configure advanced settings. If you need further support or additional information, please don't hesitate to contact our support team. We are eager to assist and find optimized solutions for you.