Pin products in collections
Product pinning is a feature in e-commerce platforms that allows store owners to "pin" or prioritize certain products within a category or collection. This can help ensure that the most popular or profitable products are prominently displayed to customers, increasing the likelihood that they will be seen and purchased.
How to pin products on Collections?
From the admin dashboard, go to Collections => Pinning.
Click on Pin products. The Add Pin Products window will appear.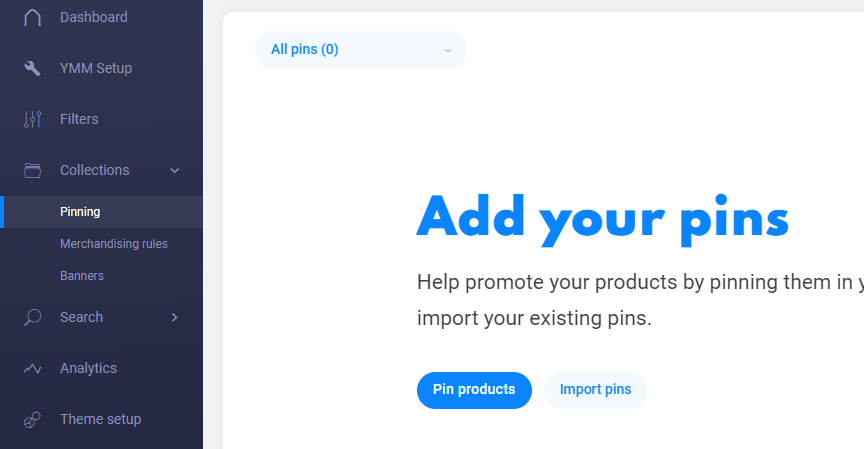 Select one or more collections from the drop-down list to apply.

- To show pinned products on all collections they belong to, leave the Collections field blank.
- You can select multiple collections for product pinning.
- Keep in mind that pinned products won't appear on collections they're not included in.

Search products to pin

Click on a Pin icon on the product you want to pin. The pinned products will be added to the list on the right.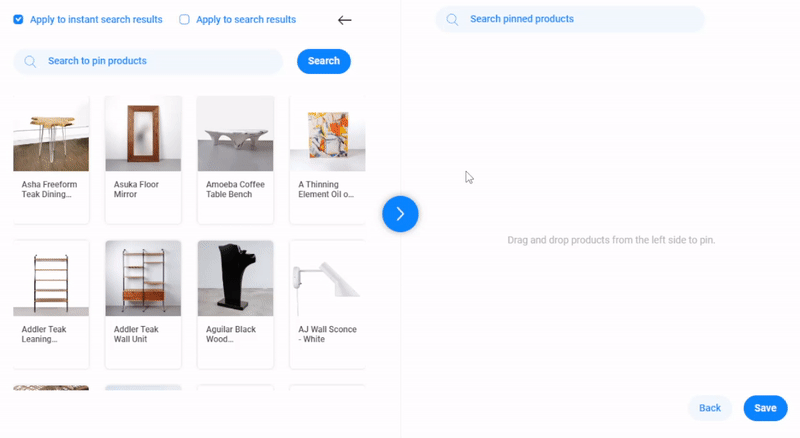 You can select one or multiple products, then drag & drop to arrange their positions.
You can unpin the products by clicking the X icon.
Click Save to complete the process and check the result on the collection page.