Promotional banner for search page
The banner is an effective signage to capture the shopper's attention. Placing the banner at the top of your search results can help promote your marketing campaigns and special offers and increase product sales.
The recommended size for the banner:
Width: [Container of the search results width]
Height: 265px
From the admin dashboard, navigate to Search/Banner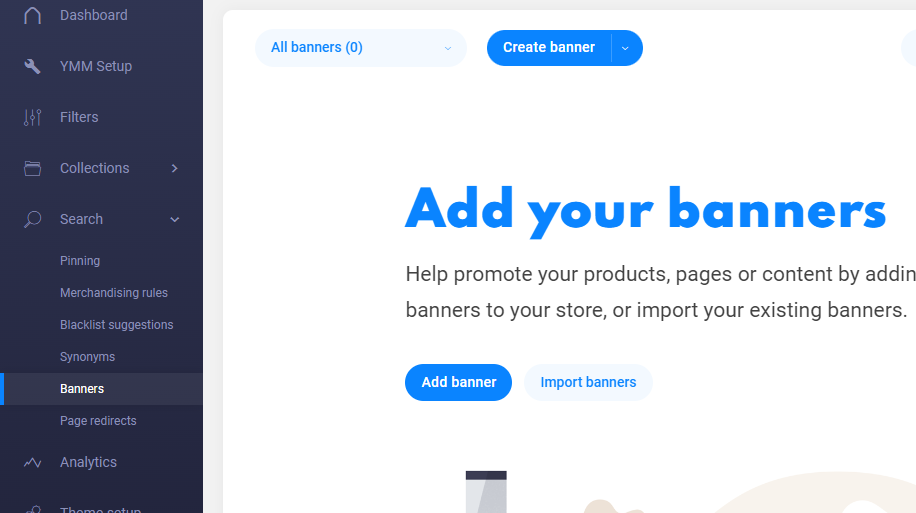 Click Add Banner to create a new promotional banner on collection pages.
Enter your search query that will trigger the banner display. You can input multiple search queries by pressing Enter.
Upload Banner image. You can choose between uploading a file from the computer or inserting the image URL.
Enter the Banner target URL: This is the URL your customers should land on after clicking on the banner.
Enter Banner Description to define your campaign.
Click OK to complete the process and check the result on the search page.