Pinning is assigning a top position to a product on a collection page or search results page. This can help you promote private-label products or increase profit with high-margin products.
How to pin products on Pin?
From the admin dashboard, go to Search -> Pinning.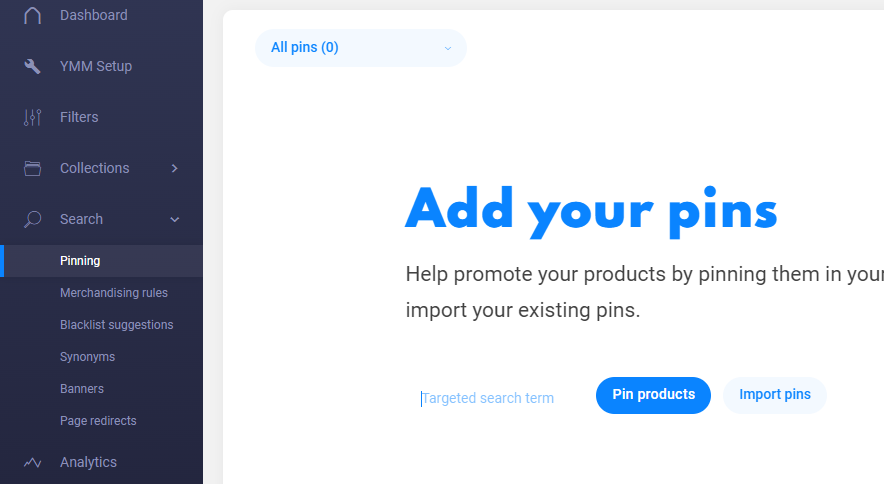 Click Pin products. The Add Pin Products window will appear.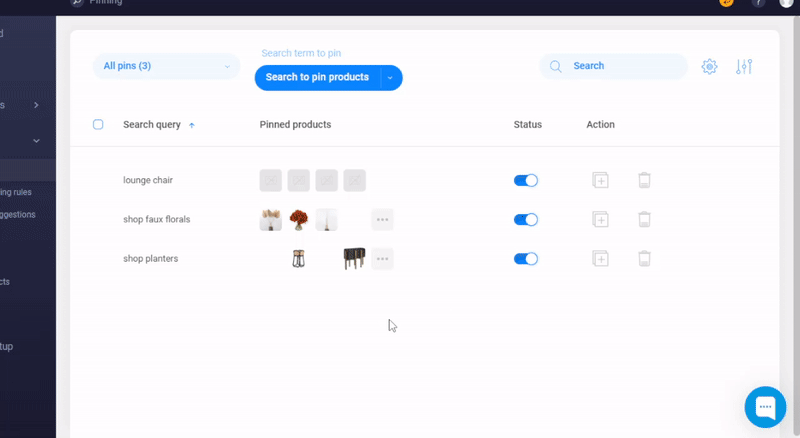 Enter the target search term that triggers the product pinning.

The pop-up window will show a result list for the target search term. Select to Apply the pinning on instant search results and/or search results page.

Click the Pin icon. The pinned products will be added above from the list.

You can select one or multiple products, then drag & drop to arrange their positions.

You can unpin the products by clicking the X icon.

Click Save to complete the process.